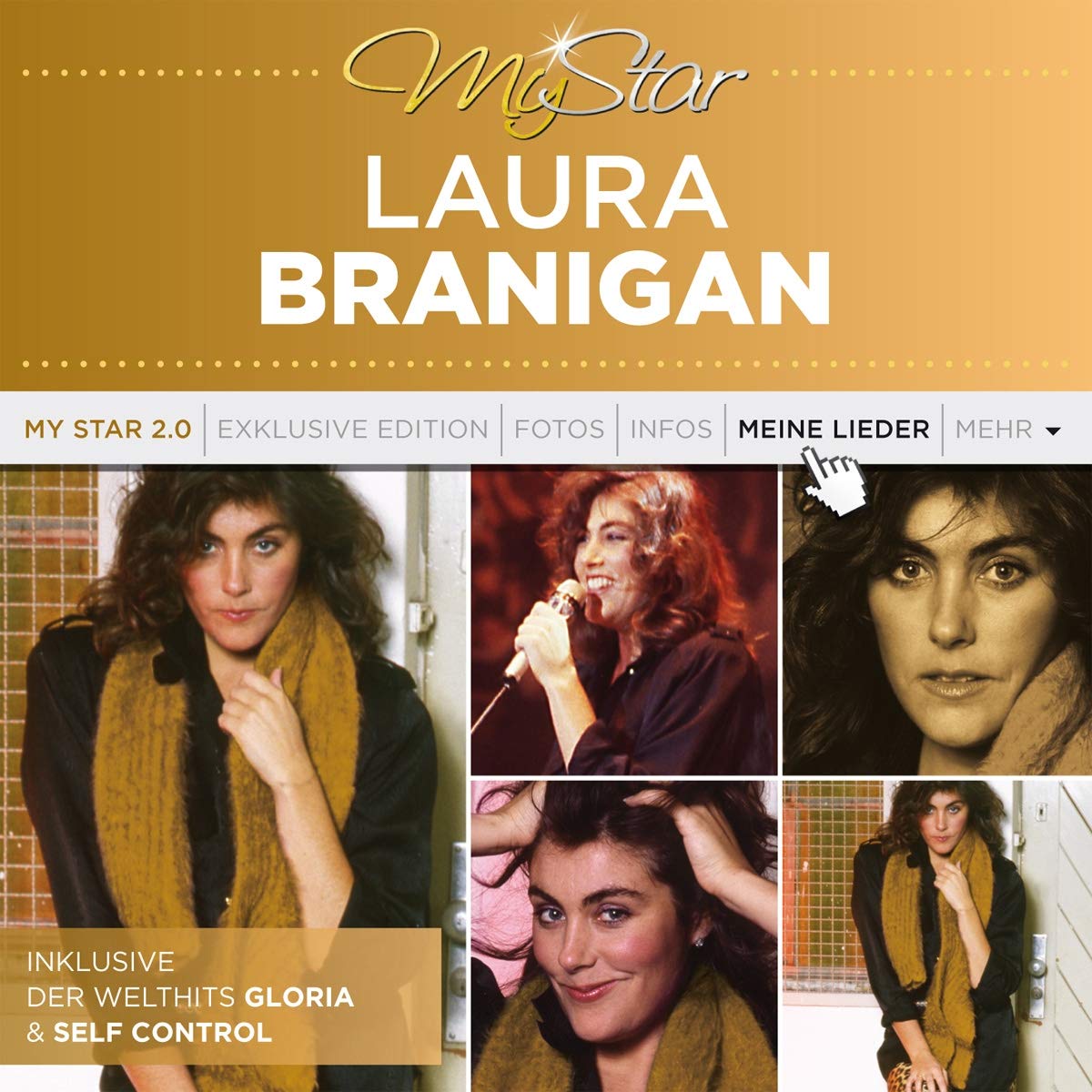 Biografie
---
LAURA BRANIGAN – MY STAR
SELF CONTROL – ein Hit, den wohl nahezu noch jeder kennt und der der New Yorker Sängerin Laura Branigan 1984 einen Welthit bescherte. Produziert von Jack White, der in Deutschland zu dieser Zeit bereits ein erfolgreicher Top-Produzent war, wurde SELF CONTROL auch in Deutschland zur meistverkauften Single des Jahres gekürt. Im Original gesungen vom italienischen Künstler Raf lieferten sich Branigan und er in vielen Ländern ein Kopf-an-Kopf-Rennen mit diesem Chart-Hit. Ende der 70er Jahre war Laura Branigan u. a. noch als Backgroundsängerin von Leonard Cohen unterwegs.
Mit der Single ALL NIGHT WITH ME schaffte sie im Jahr 1982 den Einstieg in die US-Charts. Zu dieser Zeit begann auch ihre Zusammenarbeit mit Jack White. Im Laufe des gleichen Jahres gelang in dieser Konstellation mit GLORIA der erste große Hit, der es auch nach Europa schaffte. In Deutschland gab es dazu eine erfolgreiche deutschsprachige Version von Lena Valaitis (ebenfalls produziert von Jack White). Das Original stammt von Umberto Tozzi. Das Album SELF CONTROL mit dem gleichnamigen Hit und den weiteren erfolgreichen Singles THE LUCKY ONE (LIKE A WILD BIRD OF PRAY) und SATISFACTION sorgte dann im Jahr 1984 für den endgültigen Durchbruch Laura Branigans. In der Folge veröffentlichte sie weitere erfolgreiche Titel wie SPANISH EDDIE, HOLD ME, I FOUND SOMEONE und andere.
Die Reihe MY STAR widmet dieser Ausnahmekünstlerin, deren unverkennbare Stimme im Jahr 2004 leider für immer verstummte, jetzt eine Ausgabe. Darauf gibt es neben den bereits genannten Titeln u. a. auch die englischsprachige Coverversion des Falco-Hits DER KOMMISSAR, die 1983 auf dem Album BRANIGAN 2 unter dem Titel DEEP IN THE DARK enthalten war. Der Titel SHATTERED GLASS aus dem Jahr 1987 stammt vom Produzententeam Stock Aitken Waterman, die zu dieser Zeit mit ihren Produktionen für Künstler wie Kylie Minogue, Rick Astley oder Mel & Kim international angesagt waren. Neben der MY STAR-CD mit 19 Titeln gibt es auch eine Vinyl-Veröffentlichung mit 12 Titeln. Die Fotos für das Cover-Artwork stammen von Didi Zill, der in den 80er Jahren für die BRAVO fotografierte.
---